Bradford A. Zakes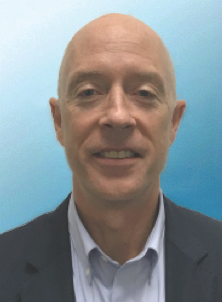 President & Chief Executive Officer
Mr. Zakes has served as the company's President and Chief Executive Officer since the inception of Cerevast Therapeutics in 2009. Previously, he served as President and CEO of ImaRx Therapeutics, Inc. a publicly traded biopharmaceutical company focused on the development of microsphere technology and biotherapeutics. Mr. Zakes has spent 30+ years in various segments of the pharmaceutical, biotechnology and med-tech industries. Following his career as a commissioned officer in the United States Army, Mr. Zakes held positions at Hazleton Laboratories, Glaxo (currently Glaxo Smithkline) and ICOS Corporation. While at Glaxo, Mr. Zakes played an active role in the clinical development of Zantac and Serevent. Mr. Zakes holds a BS degree in Biology from Oregon State University, an MS degree in Toxicology from the American University and an MBA from Duke University's Fuqua School of Business. Additionally, Mr. Zakes serves on the Board of Directors and Executive Committee for the Biotechnology Industry Organization (BIO) as well as the Emerging Company Section Governing Body and the Standing Committees on International Affairs and Finance and Investment for BIO.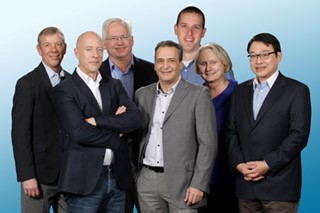 Kendall Stever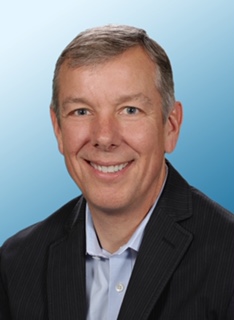 Chief Financial Officer
Mr. Stever has more than 30 years of professional experience working with publicly and privately-held high growth technology companies. He is an operationally focused chief financial officer with experience in corporate governance and compliance, executive level operational management, scaling businesses for growth and profitability, corporate financing, and mergers & acquisitions. Prior to joining Cerevast, Mr. Stever held positions as CFO of Zonar Systems, Inc. a software as a service fleet telematics company acquired by Continental AG in 2016 and CFO of Verathon Medical, Inc. a medical device company acquired by Roper Industries in 2009. Mr. Stever held various financial management positions at Immunex Corporation during the company's growth from a 200-person biotechnology research organization to a fully integrated research, manufacturing, and sales organization employing more than 2,000 — with annual sales of more than $1 billion. As both a CFO and consultant he has supported initial public offerings of biotechnology and medical device companies, led the successful turnaround of a specialty pharmacy company, and provided guidance in areas of corporate governance and compliance. Mr. Stever holds a BA in Business (Accounting concentration) from the University of Washington and was a licensed CPA in the state of Washington from 1990 to 2016.
Andrew Leo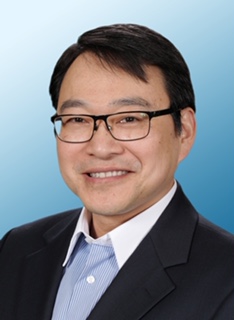 Vice President of Quality and Regulatory Affairs
Mr. Leo is a quality and regulatory affairs professional with 25+ years of experience in biomedical research and development organizations, including Brigham and Women's Hospital. Mr. Leo has led the company's quality and regulatory affairs initiatives since the founding of Cerevast Therapeutics in 2009. Mr. Leo was formerly the Sr. Director of Quality and Laboratory Operations at Sonus Pharmaceuticals. He has established and maintained quality management systems to support biomedical development programs for several organizations, including Cerevast. Mr. Leo led the company's efforts towards successfully obtaining ISO 13485:2016 and CE Marking certifications, in addition to Investigational Device Exemption (IDE) clearances. Mr. Leo received a BS degree in Chemistry from the University of Washington and an MBA from the University of Phoenix.
Francesco P. Curra, PhD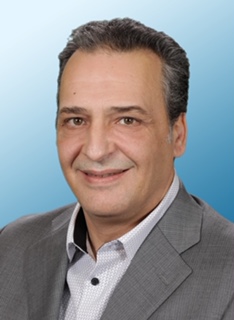 Chief Technology Officer
Dr. Curra is a recognized medical ultrasound professional with approximately 20 years of academic and private sector R&D experience in the fields of ultrasound imaging, high intensity focused ultrasound (HIFU), nonlinear acoustics, and tissue bioeffects. He has developed state-of-the-art 3D models for nonlinear propagation and HIFU therapy, innovative imaging transducers, and novel monitoring and feedback imaging protocols. Dr. Curra primary R&D emphasis has been in the development of portable, point-of-care image-guided therapy systems for targeted clinical applications. He has made significant contributions to technology development in the areas of ultrasound-based cosmetic treatments and noninvasive and laparoscopic ultrasound surgery. Dr. Curra holds a Bachelor of Science in Bioengineering from Syracuse University and a Ph.D. in Bioengineering from the University of Washington. He is the inventor of several issued patents in medical ultrasound.
Travis Rothlisberger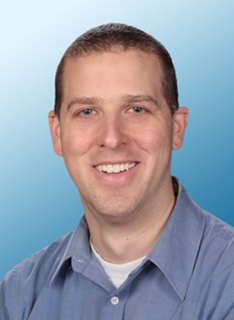 Vice President of Device Development
Mr. Rothlisberger is an embedded systems engineer with 15+ years of experience in medical device development, primarily focused on hardware and software development for transcranial ultrasound applications. Since joining Cerevast Therapeutics in 2011, and previously with Spencer Technologies, Mr. Rothlisberger has been at the forefront of the architecture, implementation, and design control efforts for several devices that have been successfully released for both commercial production and use in clinical studies. Through this experience he has gained proficiency in design control, risk management, regulatory compliance, and the many diverse skill sets needed to navigate all facets of medical device development. Mr. Rothlisberger received a Bachelor's degree in Computer Engineering from the University of Washington.